Today I'll talk about one of my favourite wines, and it's probably one you know and love.
Prosecco!
Prosecco wine has become increasingly popular with its fresh and lively bubbles capturing the hearts and palates of wine lovers around the world. Today, I would like to share with you some insights into this delightful drop, from its origins to the present day.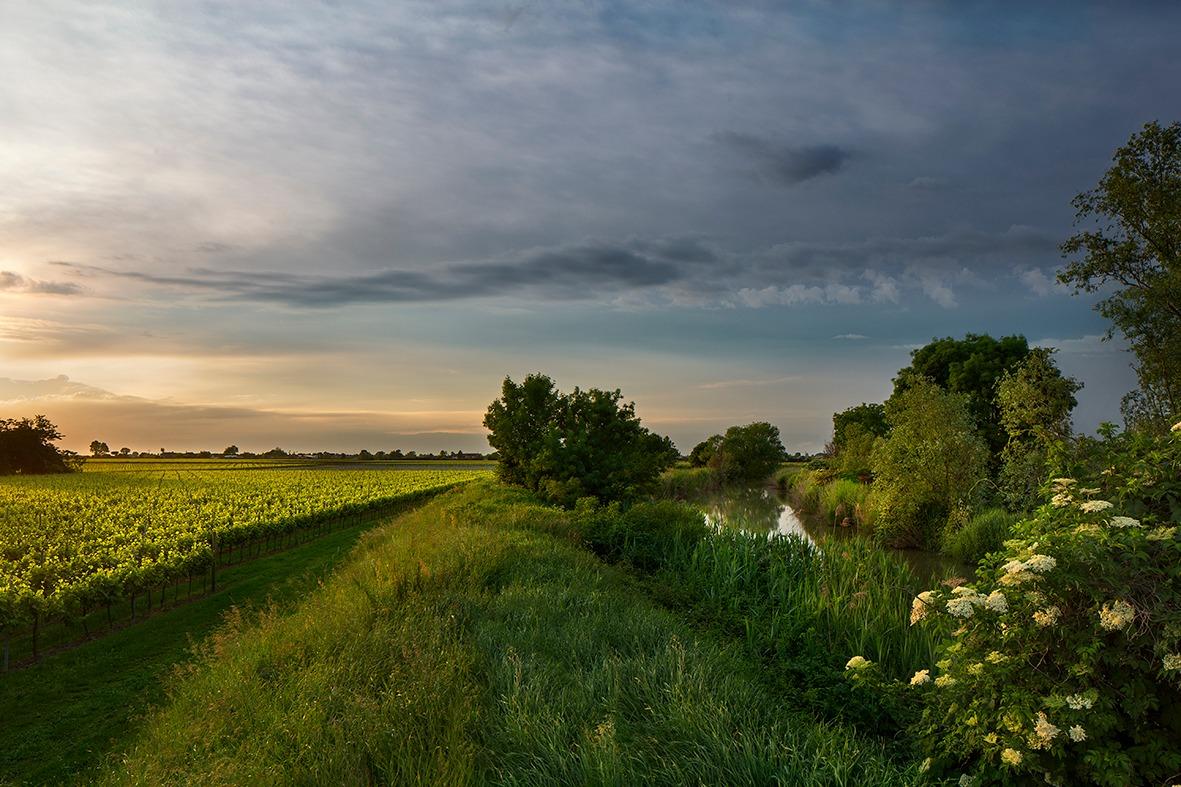 Prosecco wine comes from the northern region of Veneto in Italy, where the hills of Conegliano and Valdobbiadene provide the perfect terroir for growing the Glera grape. This grape, also known as Prosecco, is the primary grape used to produce the wine with which it shares a name.
The history of Prosecco can be traced back to the Roman era with Pliny the Elder describing a wine called Pucino. The Glera grape itself is thought to be of Slovenian origin, and was probably cultivated in Trieste (which shares a border with Slovenia). However, it wasn't until the 19th century that the modern production of Prosecco wine began, with the introduction of the Charmat method of secondary fermentation. This method, which involves fermenting the wine in pressurised tanks, allows for the production of sparkling wines on a massive scale. Letting it flood the world.
Interestingly, just as France has their Champagne region, Italy has a designated Prosecco region. Any sparkling wine manufactured outside of this region cannot even put "Prosecco" on the label. This is to protect the unique quality in flavour and bouquet that are bestowed on Glera grapes grow within the region.

One of my favourite bottle of Prosecco comes from the vineyards of Tenuta Sant'Anna, with their history of wine dating back to the early 1900s. Located on the border between Veneto and Friuli, deep in the Prosecco DOC region, Tenuta Sant'Anna has long been committed to producing high-quality wines that reflect the unique terroir of the region.
Their Prosecco DOC Brut is made using the traditional Charmat method, with the second fermentation taking place in stainless steel tanks to preserve the natural aromas and flavours of the Glera grape. The result is a bright and fruity wine with notes of rennet apple and acacia blossom, and a delightful acidity that makes it perfect for pairing with a wide range of dishes.
When it comes to pairing Prosecco wine with food, the fresh and delicate nature of the wine makes it a versatile choice. It pairs well with light and fresh dishes such as salads, seafood, and hors d'oeuvre, but it can also hold up to more substantial dishes like pasta and risotto. Its acidity and effervescence make it a great match for rich and creamy sauces, as well as spicy dishes.
In short, Prosecco is a delightful and versatile sparkling wine with a rich history and a bright future. Whether enjoyed on its own or paired with food, it is sure to add a touch of Italian elegance to any occasion. And if you're looking for a bottle that embodies the best of the region, be sure to check out Tenuta Sant'Anna. Salute!